Meet the team
Prof. Des Johnston, Chief Investigator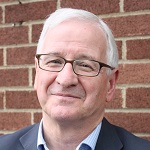 Des is the consultant diabetes physician who leads ADDRESS-2. He is Professor of Clinical Endocrinology at Imperial College London and Vice Dean (Education) for the Faculty of Medicine. His research interests range from the artificial pancreas for type 1 diabetes, to using mobile phone messaging to prevent type 2 diabetes.
Ms. Akaal Kaur, Research Coordinator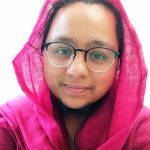 Akaal manages and coordinates the ADDRESS-2 study at Imperial College London. She makes sure that project runs according to the regulations and standards required for research involving NHS patients and their families. She monitors the collection of data in ADDRESS-2, looks after the database and is involved in analysing the data. She is a Research Coordinator at Imperial College London.
Prof.Simon Howell, Chair of the ADDRESS-2 Management Committee
Simon and the Management Committee oversee the use of the data and biological samples (Blood and DNA) collected in ADDRESS-2. Simon is Professor of Biochemistry at King's College London, and his research interests relate to diabetes and insulin.
Prof. Polly Bingley, key collaborator
Polly and her colleague Alistair Williams analyse the blood samples donated by participants in ADDRESS-2. Polly is Professor of Diabetes at the University of Bristol. Her research interests include the development of type 1 diabetes and ultimately its prevention. She has a particular interest in the role of islet autoantibodies in predicting progression to type 1 diabetes.
Prof. David Dunger, key collaborator

David is a consultant paediatric endocrinologist and advises on the design of ADDRESS-2 from a paediatric perspective. He is Professor of Paediatrics at the University of Cambridge. His research interests include the development and progression of type 1 diabetes and its complications.
Prof. Nick Oliver, key collaborator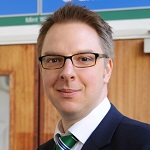 Nick is a consultant diabetes physician involved in setting the current and future aims of ADDRESS-2. Nick is Wynn Chair in Human Metabolism at Imperial College London. His research interests include the artificial pancreas and other type 1 diabetes technologies.
Dr. Ian Godsland, key collaborator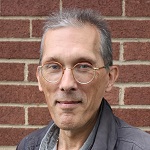 Ian organises and advises on analyses of the ADDRESS-2 data carried out by the team. He is Wynn Reader in Human Metabolism at Imperial College London. His particular research interest is how metabolic characteristics are related to the development of type 2 diabetes and cardiovascular disease.
---
Sponsorship, funding and support
ADDRESS-2 is Sponsored by Imperial College London and funded by Diabetes UK and the Juvenile Diabetes Research Foundation.
We gratefully acknowledge the support of the NIHR Clinical Research Network.
---
ADDRESS-2 is a partner in the Type 1 Diabetes UK Immunotherapy Research Consortium
T1DUK aims to:
Develop and conduct new trials
Increase capacity in the UK to run trials
Learn as much as we can about every participant in every trial